The following checklist by UNIFEM (Making a Difference: Strategic Communications to End Violence Against Women, 2003) summarizes key ethical issues that must be remembered in designing messages to end violence against women and girls.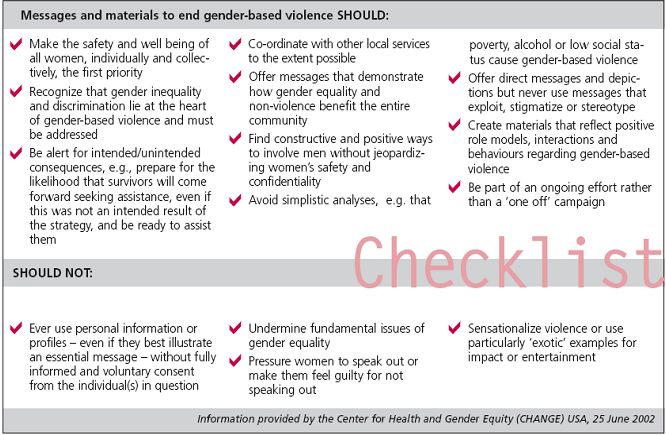 In addition, it is important to ensure messages do not marginalize – exploit, stigmatize or stereotype – any disadvantaged groups.
For more information on ethical considerations, see Adhering to Ethics in Campaigning under Guiding Principles in this module.