A logo, i.e. a simple, small graphic symbol that represents the campaign, increases campaign visibility and can make messages more memorable. It should be a unique, clear and simple image that can be recognized immediately. Logos should be displayed on all campaign items – e.g. leaflets, posters, letterheads, banners, and campaign gadgets or merchandise, such as T-shirts, caps, buttons and bracelets. The logo needs to look as attractive and compelling in a small format as in a large one.
Bear in mind: When designing the logo, follow the general tips for producing print materials. If your campaign spans a wide range of regions and communities, pre-test the design with a diverse range of people to ensure it does not clash with any cultural values, or provoke inappropriate associations. Also consider how easily the logo can be translated.

Examples: Arguably, the most successful logo in campaigning to end violence against women and girls is the white ribbon symbol used by the White Ribbon Campaign. A small group of Canadian men created the emblem to commemorate the brutal mass murder of 14 female university students in Montreal. Today, millions of men throughout the world wear the White Ribbon on the International Day for the Elimination of Violence Against Women (25 November) to express their commitment to ending VAW.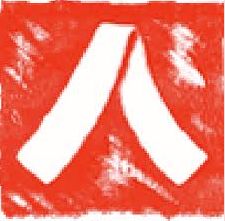 Read the White Ribbon Campaign case study.
The Sixteen Days of Activism Against Gender Violence is an International Campaign started in 1991 by the Center for Women's Global Leadership at Rutgers University, United States. The Campaign maintains a different theme from year-to-year and begins on the 25th of November (Day for the Elimination of Violence against Women) through the 10th of December (Human Rights Day). Today, the Campaign is world renowned, observed through international, regional, national and local initiatives.
See the Campaign logo in various languages.

In international campaigns, merchandise displaying the campaign logo can create a sense of solidarity among activists.
Example: The We Can campaign, initiated by the NGO Oxfam Great Britain in South Asia, has encouraged alliance members to produce and distribute activists' kits prominently displaying the We Can logo, which shows three women's silhouettes joining their raised hands against a red background. As the campaign has mobilized some 2.7 million activists (so-called change makers) around South Asia, We Can change maker bags, T-Shirts and polo caps prompt strangers to talk to each other and exchange experience on the campaign.
Visit the website.
See the external campaign evaluation.